The world of the beloved masterwork, Harry Potter™, begins with the steaming force of the arrival of the Hogwarts™ Express. Join Hogwarts™ students at the pitch, as an intense Quidditch™ match unfolds. Continue your journey, as classmates congregate in the Great Hall to practice some magic. However, keep your eyes peeled, as there's always the possibility of finding yourself surrounded by a Dementor™-filled dark sky! Fully immerse yourself in the wizarding world with one amazingly magical experience after another.


Watch as the park morphs into a cityscape skyline and be transported to the globally popular world of the Transformers. Be awed as Driller demolishes skyscrapers and Bumblebee and Megatron fight in a battle before your eyes! And see the mind-blowing transformation of Optimus Prime, from truck to leader of the Autobots, take your breath away! Experience the excitement of an epic battle taking place on a mega scale of over 8 meters high!


Transport yourself to an island jungle and find yourself living among JURASSIC WORLD dinosaurs. As tranquil and awe-inspiring as it may seem at first, be cautious as alarms blare, lights flash, and the tension mounts. Watch out for the escaped Raptors, suddenly from behind, and brace yourself for the thunderous roar of the giant carnivorous T. Rex, with teeth bared! You'll be caught in a terrifying situation with nowhere to run!


Last but not least, are the popular stars of the movie, beloved the world over and a fan favorite of the park: The Minions and their spectacularly fun party!
Get ready to journey through the history of the Minions and enjoy the fantastic world of Margo, Edith and Agnes' favorite amusement park, Super Silly Fun Land. Laugh and dance as the DJ Minion ignites the party and fills your night with brilliant colors and music!
Basic attraction information
■Time requirement: Approximately 55 minutes
Schedules may change without prior notice, and the event may also be canceled due to rain. Please check the Show Schedule for details.
* Show Schedule is available approximately a week to ten days in advance
■Parade Route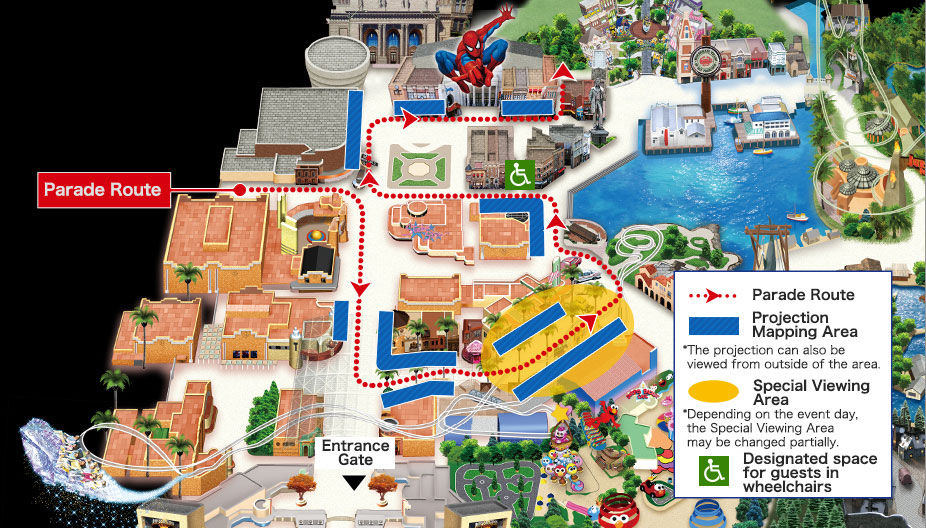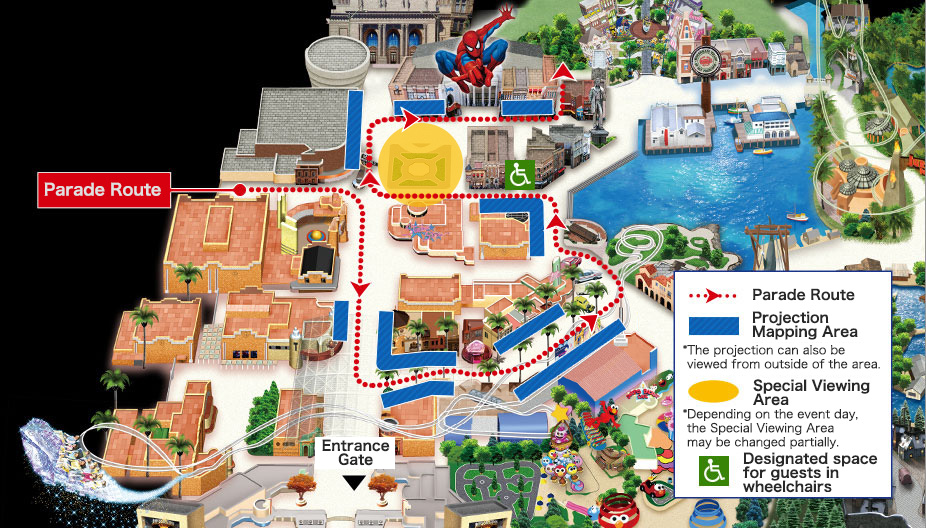 ■Precautions Regarding the Parade
* You can experience different things at various locations.
* Some of the show's content may be altered due to weather or other factors. Thank you for your understanding.
* The following special effects are used. Guests with health conditions that could be aggravated by the special effects listed below will not be admitted.
<strobe lights>

Get a pass for the Special Viewing Area for an up close and dynamic experience while enjoying the new, ultra-realistic parade that marches on with extraordinary force!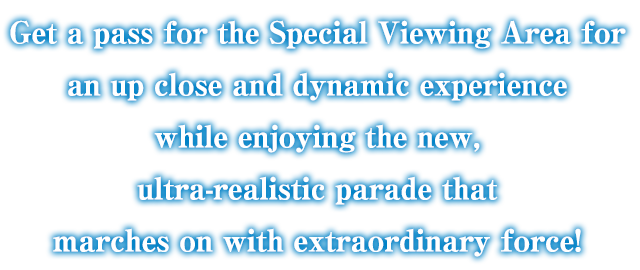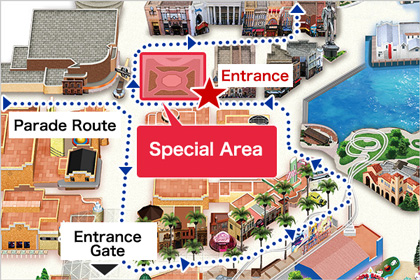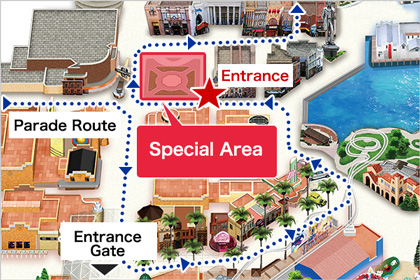 Price (applies to children, adults, and senior citizens)
1,760 yen (1,900 yen w/ tax)
Please arrive 20 minutes
before the show starts.
Please note that reselling of tickets is strongly prohibited!
Resold tickets cannot be used.
Tickets purchased from resellers through places such as ticket agency sites or online auctioning sites are invalid.
See here for details.
Presented by (for Transformers, Jurassic World, Minions): Art Corporation
USJ presents the "Universal Spectacle Night Parade: Best of Hollywood," featuring Transformers, Jurassic World, and Minions, in cooperation with corporate marketing partner "Art Corporation."
* Show periods are subject to change.
* Based on in-house research of world's top 70 theme / amusement parks with most attendance featuring outdoor parades meeting the following criteria:
"Outdoor parades" defined as utilizing projection mapping visible to all guests along entire parade route (600m in about total) with projection mapping also used on parade float itself.
* Based on in-house research of world's top 70 theme / amusement parks with most attendance featuring parades meeting the following criteria:
Based on in-house research of world's top 70 theme / amusement parks with most attendance utilizing wireless technologies to time continually changing location of parade floats and elements within the parade in real time which synchronize visual and audio elements throughout the entire parade route.
* Based on in-house research of the world's top 70 theme / amusement parks with the most attendance with permanent (over 1 year) installation of elements incorporating "transforming robots".