TOP > Attractions > Wand Studies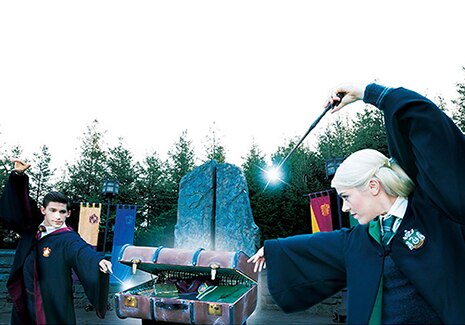 ※Photos are for illustrative purposes only.
Spectacular magic like nothing you`ve ever seen happens before your very eyes! Students of the four houses of Hogwarts™ School of Witchcraft and Wizardry are practicing to become full-fledged wizards. Watch as they hone their skills and delight in the wonderful magic created by the spells they cast. Brave wizards are invited to assist them in casting spells!
Area :
The Wizarding World of Harry Potter™