TOP > Attractions > Wand Magic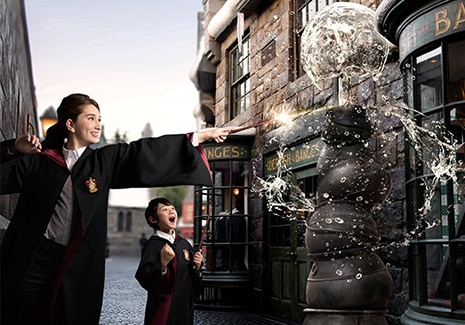 ※Photos are for illustrative purposes only.
You can really cast spells yourself in the village where wizards reside, Hogsmeade™. Cast special spells at the window, the stone walls and even at the back alley! Speak slowly and wave your wand. Suddenly snow will start to fall and water will overflow from a large cauldron It may not work at first, but if you keep practicing, you're sure to see results.
Area :
The Wizarding World of Harry Potter™
-Map-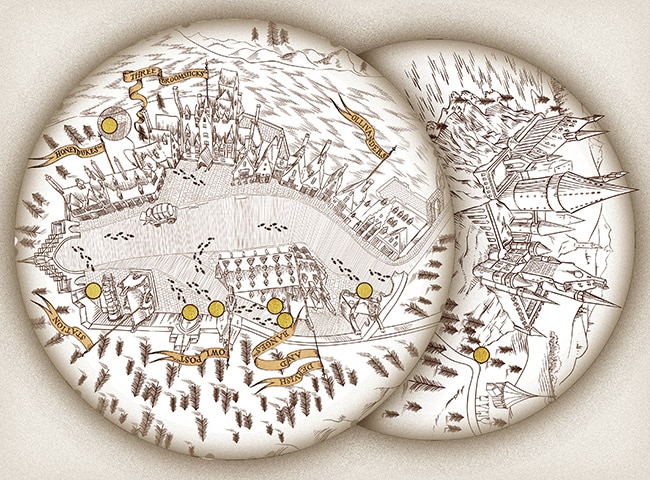 Your new wand allows you to cast spells at locations throughout all of Hogsmeads.
To find a place where you can cast spells, follow the numbered icons on this map.
Look for the bronze medallion in the pavement that matches the spell you will cast your spell.
Interactive Wand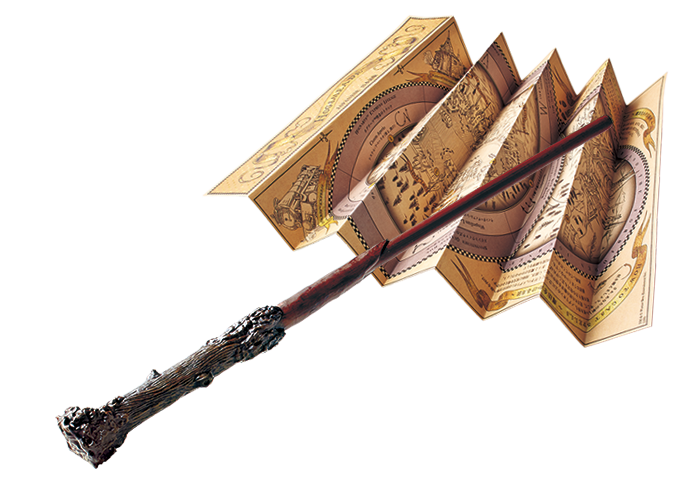 The great new wands at Hogsmeade™ village are wands that can actually cast spells! The wands have special magic that will bring out your wizard skills! Let the wand map lead you to exciting magical experiences in Hogsmeade™ village. Come find your very own wand at Ollivanders™ wand shop, makers of fine wands since 382 BC.
* Wand Magic can be experienced only with "Interactive Wands".
* Please have your own Interactive Wand in your hand when going to each designated location.
* Interactive Wands are sold at merchandise stores including Ollivanders™.