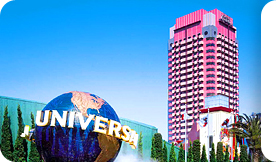 This is the closest official hotel to Universal Studios Japan™.
This conveniently located hotel can be used at a reasonable price.



Entrance to Universal Studios Japan™ right in front of the hotel! Hotel Kintetsu Universal City offers packages for your enjoyment and a comfortable stay. Various room types are available such as a 'studio view' overlooking the theme park and a 'family room' for the entire family.
Tel 06-6465-6000 (Hotel & Resort Reservation Center) Fax 06-6465-6040
http://www.miyakohotels.ne.jp/hotel-kintetsu/ Internet Reservation: Possible
456
Walking Appr. 2 minutes
Nearest Station 'Universal City' Station, JR Yumesaki Line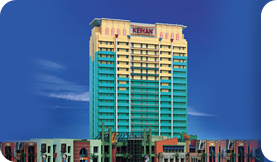 Directly connects to Universal Studios Japan™ . The facade of this hotel exudes classic Hollywood art deco style. It is truly impressive with its tropical blue and yellow pastels and deco patterns. The interiors are decorated with the motif of Hollywood films.



It is an especially fun place to be Hotel Keihan Universal City offers a variety of attractive packages from an economical package including a studio pass to a package for entire families.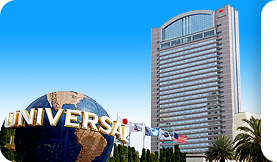 Newly opened in May, 2008! Close to 'Universal City' Station on the JR Yumesaki Line, Hotel Keihan Universal Tower is the first in Osaka to offer natural hot springs enjoyed with views from the 31st floor. The attractive sky restaurant & bar, designed after an airship, is located at the top level.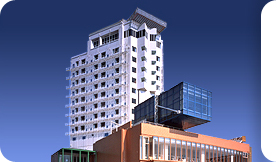 Appr. 10 minutes to the theme park by shuttle boat boarded from the ferry pier in front of the hotel.
This urban resort hotel offers an ocean view from every guestroom.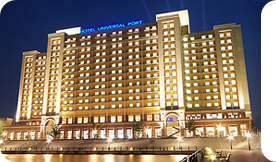 Walking Distance to Universal Studios Japan®
Exciting Hotel Atmosphere.
Comforting and Relaxing Accommodation.
An Entertainment Resort for a High Quality Experience.



A package including breakfast that can be substituted for lunch, a package including a studio pass and a package including Universal Express™ Pass booklet 4!
Hotel Universal Port offers attractive packages available only from official hotels.